The Chronicles of Malus Darkblade: Volume Two (Warhammer Chronicles) (Paperback)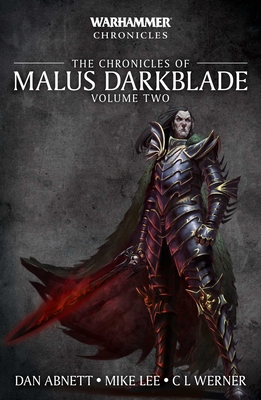 $18.00

Available in our Warehouse: Usually Ships in 3-8 Days
Description
---
Murderer, betrayer, warrior beyond compare. Explore the story of Malus Darkblade in this great value omnibus!

Having been possessed by the ancient daemon Tz'arkan, Darkblade has been tasked with retrieving five missing artefacts. With four of those objects already in his grasp, will the dark elf be able to claim the legendary Warpsword of Khaine and return it to the daemon, or will his unholy quest be thwarted at its final stages?
About the Author
---
Dan Abnett has written over fifty novels, including Anarch, the latest instalment in the acclaimed Gaunt's Ghosts series. He has also written the Ravenor and Eisenhorn books, the most recent of which is The Magos. For the Horus Heresy, he is the author of Horus Rising, Legion, The Unremembered Empire, Know No Fear and Prospero Burns, the last two of which were both New York Times bestsellers. He also scripted Macragge's Honour, the first Horus Heresy graphic novel, as well as numerous Black Library audio dramas. Many of his short stories have been collected into the volume Lord of the Dark Millennium. He lives and works in Maidstone, Kent.