Building a Teardrop: Step by Step Guide to Build Your Teardrop Trailer (Paperback)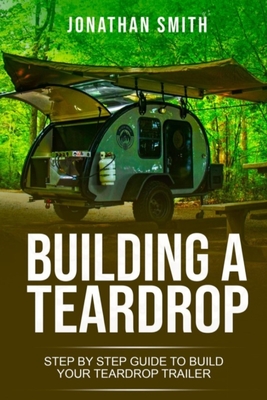 $19.95
This item is not currently available to order.
Description
---
Build Your Own Teardrop Trailer: Learn & Design Everything fromScratch
Are you thinking to build a teardrop trailer?Doyou have no idea from where to start to build your teardrop trailer?If so, thenkeep reading
Hello Welcome to "Building a Teardrop".
The bookguides you through the journey from sketchbook to first road trip and will prepare you to design andbuild your own comfortable pull-behind teardrop Trailer. In this book, illustrations providemeasurements and construction details that are easy to adapt to variations in size and configuration.
A fun, beautifully illustrated book that will keep you reading into the night, as yourimagination wanders toward your trailer-build adventure
In this book, you willlearn how to build your own teardrop trailer cleverly as well as efficiently. Get creative and havesome fun by putting some personal touches on your own teardrop camper and enjoy more time aswell as fun in the great outdoors This book will help you through the process of designing, building, and fitting-out your own teardrop trailer.
Here's what makes this bookspecial:
The foundation - How to use frames, wheels & lights
How toinstall walls using wooden frames, add exhaust fan, metal roof, doors, windows, andfender
The Galley and interior - How to install wiring, insulation, cabinets, andshelves
The Finish - How to use a dye for the base exterior color, add a few layers ofepoxy to the finish
Much, much more
This guide will showstep by step instructions on how to build a teardrop trailer with instruction on how to build it even ifyou are a complete beginners
Interested?
Then Scroll up, Clickon "Buy now with 1-Click", and Get Your Copy Now