Air Fryer Cookbook for Beginners: Easy to Prepare and Quick to Cook Recipes for Healthy and Dietary Frying for Two and for the Whole Family. Includes (Paperback)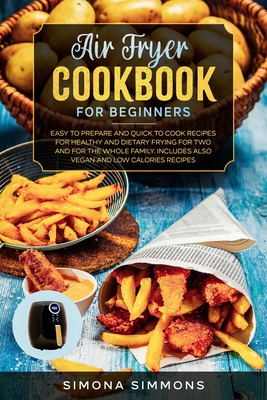 $19.95
This item is not currently available to order.
Description
---
Do You Want to Learn how to Cook Delicious Meals with the Air Fryer?Do You Like to Eat Tasty but at the Same Time You Want to Eat Healthy?
The air fryer is a revolutionary kitchen appliance. The air fryer comes with so many benefits. Perhaps one of the most obvious advantages of using the Air Fryer is that it allows people to make healthy foods as it requires the use of little to no oil. This is very significant to individuals who are likely to suffer from high blood cholesterol. Consumption of food with less oil is also helpful in curbing lifestyle-related diseases particularly obesity and high blood pressure. But more than improving our health, below are the other benefits of the air fryer.