The complete 2021 Optavia diet cookbook: The easiest guide to lose weight permanently. Bases, benefits, primary stages of this diet, and more. Includi (Paperback)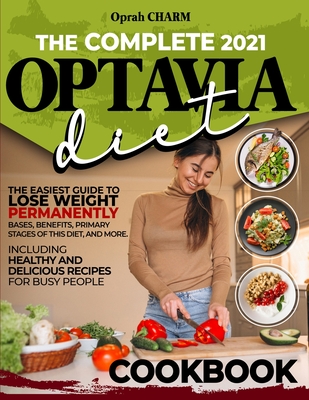 $22.00
This item is not currently available to order.
Description
---
Do you want to lose weight for long-lasting results? If your answer is yes, then keep reading.
The Optavia Diet is the right solution for people who want to shed pounds permanently. This regimen was developed to lose weight and fat by cutting carbs and calories through portion-controlled snacks and meals. Studies show that this diet can be more beneficial in achieving weight loss than traditional calorie-restricted regimens.
It can be effectively used for rapid weight loss compared to other plans simply because of its lean and green meals and its few calories.
The Optavia Diet doesn't require much-exerted energy compared to its competitors such as Weight Watchers (here, you will have to master a system of points) or Keto (where you must assess and closely track macronutrients).
The Optavia Diet enables weight loss through one-on-one coaching, low carb homemade meals, and low-calorie prepackaged diets.
Although the initial 5&1 Plan is quite limiting, the 3&3 maintenance phase enables fewer processed snacks and a wider variety of food, making it easier to lose weight and adhere to the program for sustenance in the long term. Optavia's health coaches will help you at some stage in the weight loss and upkeep programs. Research shows that having a lifestyle coach or counselor might enhance weight reduction and resource long-time weight maintenance.
Besides helping you lose weight, the Optavia Diet may additionally solve blood stress problems through weight loss and constrained sodium consumption.
This book covers:
- Benefits of the Optavia Diet
- Do you know what the best Optavia diet plan is for you?
- Basics of Optavia Diet. What It Is and How to Follow It
- Foods to eat and foods to avoid
- Very easy lean and green recipes that you can cook whenever you want
- Recipes, from smoothies and salads, soups to meat and desserts
...And much more

What are you waiting for?
Let's lose some weight permanently and improve your life and health.