Cricut Project Ideas [Intermediate Level]: Make 20+ Refined Project Ideas Supported by Professional Illustrated Instructions and Make Your Day Brighte (Paperback)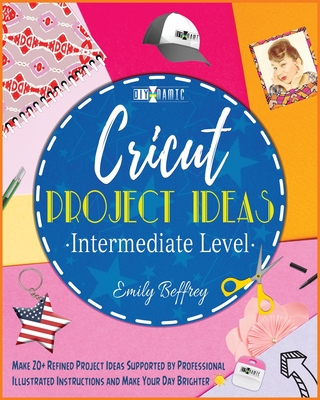 $24.99
This item is not currently available to order.
Description
---
The DIY-NAMIC SERIES Book 4 of 9
Would you learn how to handle the Cricut Machine and make people around you say: "Wow... what a Crazy Cut? " or " Wow... how do you learn it so quickly? "
Is it really possible?
For sure If you have a functioning Cricut Machine, the only thing you need to do is to follow this smart guided and the professional images inserted in it to create thousands of unforgettable present without headaches.
In this brand-new masterpiece you will find:
⭐️ 5 home decoration projects
⭐️ 5 party preparation projects
⭐️ 10+1 smart projects for family
‼️ Even if you are a beginner, even if you have little time, even if you have a hard 9-5 work, however you can create amazing high-quality presents and bring happiness into to your friends' and family's life with so little effort and time that you can't imagine it.
Wait are you waiting?
Scroll up the page, click the Buy Now button and let your creativity run the Cricut Machine