Gratitude Planner - Day to Day Planner - Transformational Gratefulness Journal - Positivity Morning Planner - Inspirational Everyday Journal for Bette (Paperback)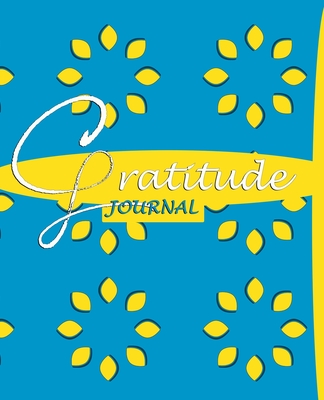 $26.99
This item is not currently available to order.
Description
---
Achieve greater happiness and transform your morning feeling grateful and inspired when you open up the pages on this Gratitude Journal
Specially designed to give your day a sense of mindfulness, clarity and focus, this planner is what you need to make your days brighter
- CONTAINS PAGES FOR REFLECTION AND INSPIRATION - This journal guides you through quick and simple steps on how to be more grateful and appreciate the things that you have every day. When you wake up in the morning, you can easily fill out the sections and at each step you will get to realize the positive side of your day.
- A GREAT 5 MINUTE MORNING ROUTINE - transform the start of your day in just 5 minutes With an easy to use and follow instructions, it lets you appreciate the better side of life while acknowledging the challenges that you also encounter allowing you to face those obstacles and do something about it.
- COMES IN A COLORFUL AND TRENDY DESIGN - With a fun and colorful cover and pages, you can be sure that this product will lift up your day just by seeing it at your bedside table. Its trendy and youthful design will make for a great addition to your desk and coffee table.
- AMAZING GIFT TO GIVE FOR YOUR FRIENDS AND FAMILY - Give your loved ones a gift that they will surely use and enjoy using. Spread the love and positivity when you give this to your officemates, friends and family. Let the happiness show on you and let that happiness be contagious.
- PROMOTES HAPPINESS AND GRATEFULNESS - This inspirational planner encourages positivity and gratefulness. Life will become much brighter and sunnier when you start your day reading the notes on this journal and answering questions that will lift up your day.
Here are the reasons why this journal works well for you:
Comes with a Step by Step Guide on How to Start and End Your Day Feeling Inspired: Transform your life day by day and make each morning full of happiness and joy when you use this journal every day. It's step by step guide is designed to make you appreciate life and giving you the inspiration to start your day right
Uses Exciting Design and Engaging Questionnaires for A Fun and Delightful Morning: Don't bore yourself with those dull and unexciting journals that does not give you any inspiration. Choose this amazing Gratitude Journal and start your day the right way by answering the engaging questions on this planner
Easy to use and an Enjoyable Morning Routine: This journal is not only aesthetically pleasing to the eyes, they are also easy to use that you won't look for any gratitude planners anymore
There is no time to wait. Start your morning full of inspiration and gratefulness. Get this Journal now