Keto Diet for Beginners After 50: Complete Guide For Senior Women To Ketogenic Diet And A Healthy Weight Loss Including A 7 Tips For Succes For Beginn (Hardcover)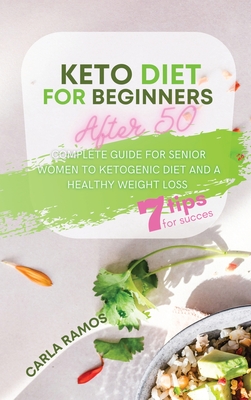 $31.00
This item is not currently available to order.
Description
---
I know how it feels... Reaching 50 years old is a big step in life and you should feel proud about it, but a lot of people past that age can notice some changes in their body and energy...
Do you know that there's a simple and guided way for you to change your eating habits in order to change your life for the better?
This book will teach you:
The basics of the Keto Diet, to let you know which foods to avoid, and which are crucial to start slimming your body from day one
7 Proven Tips to Lose Weight the Keto way, even if you never followed any diet, or if you didn't succeed with other types of diets before
45 Delicious, Healthy and Easy Ketogenic Recipes that you can enjoy while your body does all the work for you
Are you ready to finally look at yourself in the mirror loving what you see?
You'll soon learn how it really feels to be healthy and beautiful: are you ready for this amazing journey to easily regain your energy and self-confidence?
Well, if your answer is "YES", you are just one step away from reaching your goal.
Scroll to the top of the page and click on "BUY NOW" to start your Keto journey