Eat to Beat Disease: How to Starve Cancer, Without Starving Yourself (Paperback)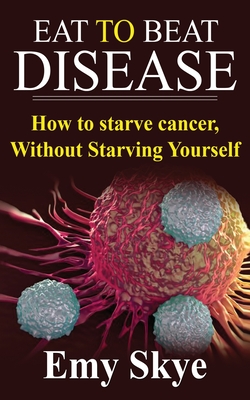 $24.95
This item is not currently available to order.
Description
---
55% OFF FOR BOOKSTORES NOW AT $ 24,95 INSTEAD OF 35,95
Do you know there are several ways to starv, without starving yourself?
Although we have all heard the term "cancer" in many sources, the exact facts and details of the disease are not well known. Cancer is one of the deadliest diseases in the world and can be completely cured if it is discovered at an early age. It is therefore a must to be aware of this, and this book is a summary of the facts and details related to this disease.'
This is a very depressing reality and a terrible situation that a large number of cancer patients have to come to terms with. All this pain and suffering and still not cancer-free. That is the reason why Emy Skye has decided to write on " EAT TO BEAT DISEASE." Remember that " health is wealth". The content of this book talks more about how to prevent diseases.