Gastric Sleeve Bariatric Cookbook 2021: How to Take Care of Your New Stomach After Surgery with 100+ Recipes and a 30 Day Meal Plan (Paperback)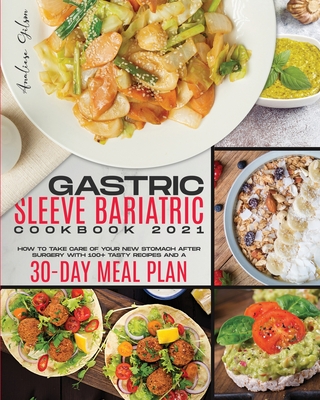 $21.95
This item is not currently available to order.
Description
---
55% OFF for Bookstores Discounted Retail Price NOW at $20,95 instead of $30,95
Do you know, what is one of the most challenging parts following a gastric sleeve bariatric surgery?
How do you take care of yourself after having one?
Your Customers Will never Stop to Use this Awesome Cookbook
People with lose weight problems and other underlying conditions often resort to gastric sleeve bariatric surgery to manage their health. The procedure itself is easy, but the same cannot be said afterward. Why? It's because individuals who have undergone this procedure must adhere to a strict diet after the surgery.
The present book is precisely here to help you in this challenging after-surgery process. GASTRIC SLEEVE BARIATRIC COOKBOOK 2021 allows the readers to understand the phases of this diet, what to eat and contains a daily meal plan for a month. You will find more than one hundred recipes for breakfast, lunch, dinner, and snacks, including several drinks and desserts.
This manual covers:
30-Day Meal Plan
Liquid Diet
Puree Diet
Soft Foods
Breakfast Recipes
Lunch Recipes
Dinner Recipes
Snack and Dessert Recipes
...And much more
This book will truly help anyone recover after the surgery in no time.
Buy it now and let your customers get addicted to this amazing book