What the Options Trading Strategies Are: Different strategies for Different Situations (Paperback)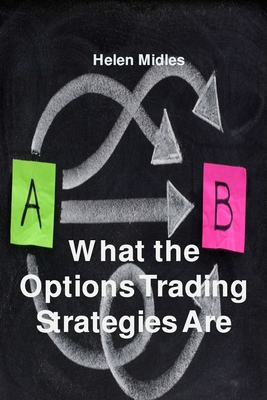 $29.95
This item is not currently available to order.
Description
---
Your Customer will never stop using this excellent Guide.
What Are Your Options? is a complete guide and comprehensive revision material on option strategies.
What Are Your Options? It shows you how, with just a tiny amount of investment capital and armed with the necessary knowledge of winning Option Strategies; you can achieve financial success and attain financial independence.
It is aimed at the beginner looking for complete explanations of Options and their terminologies and the intermediate options trader seeking to improve trading performance and profits.
Options theories and practical usage of Options Strategies are carefully explained in an easy-to-understand manner.
Several profitable Option Strategies, both primary and advanced, such as Call/Put Spreads, Ratio Spreads, Butterflies, and Condors, are also detailed, complete with examples using accurate time price data and risk/reward analyses and graphical representations to help readers visualize the options trades.
- Why Use Options Trading Strategies?
- Covered Calls and Protected Put
- Trading with the Trend
- Earning Money No Matter
- How the Stock Moves
- Introduction to Spreads
- Iron Condors and Iron Butterflies
- The theoretical and technical base
How to approach stock options effectively
How to use the Options to your advantage
The history of the options
Basic strategies
Advanced strategies
Advanced technicalities
Buy it now and let your Customers get addicted to this fantastic Book