11 Golden Rules of Investing in Cryptocurrency 2022: The Beginner's Guide to Bitcoin & Top Altcoins. The Best Rules for Changing Your Cryptocurrency T (Paperback)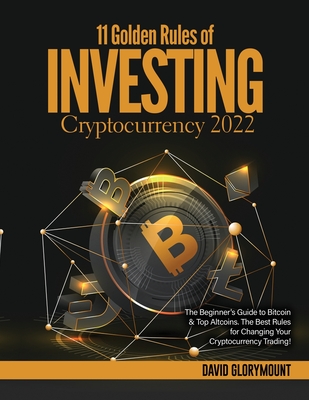 $31.97

Available in our Warehouse: Usually Ships in 3-8 Days
Description
---
The majority of individuals react to new ideas with apprehension, suspicion, and even denial. Of course, staying in your comfort zone and sticking to the well-worn path is considerably safer. However, it can be worthwhile to question oneself at some point: how far will this path take me? It will most likely just take you to the next door in your life. The act of moving forward is a sign of progress. As a result, in order to avoid deterioration as the world progresses, you need to retain an inquisitive attitude and learn new ideas.
This is true in many aspects of our life, but it is especially true in our personal finances. For one thing, paper currency is no longer widely used. You'll undoubtedly agree that paying for our expenses and conveniences using the little plastic card supplied by your bank is more effortless. Additionally, the use of a cashless payment method like this one is preferable for security reasons.
Not long ago, mankind found a brand-new sort of money: digital money, sometimes known as cryptocurrencies. This is a new kind of money that is made possible by using encryption software. Cryptocurrency units are created and maintained through algorithmic encryption.
The principles of cryptocurrencies are thoroughly explored in this book. The book's main goal, however, is to ensure that newcomers who wish to engage in cryptocurrency do not lose money. Some golden guidelines are outlined chapter by chapter for this reason. These guidelines were learned via many highs and lows. In order to ensure that novices do not repeat these errors, this book will explain the issues and how to avert them.