Carnivore Diet Instant Pot Cookbook 999: 999 Days Simple Health, High Protein Meat Recipes for Beginners (Hardcover)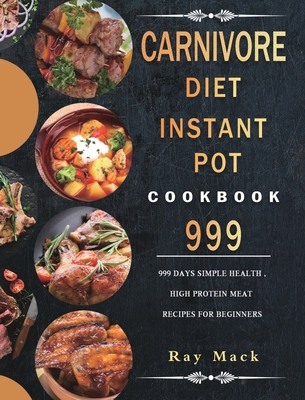 $31.66

Available in our Warehouse: Usually Ships in 3-8 Days
Description
---
Are you following a zero carb or a high protein diet?
Do you want an efficient easy to understand cookbook that will make preparing meat focused recipes a breeze?
Then read below to learn more
The Carnivore Diet Instant Pot is one of most convenient and efficient ways to prepare meat based meals. No more long meal prep or tending to the grill, now you can have an easy reference for all your favorite cuts of meat.
This Carnivore Diet Instant Pot Cookbook 999 describes the carnivore diet, including how it can contribute to weight loss, what its potential advantages and disadvantages are, and how to stick to it.
Also included are various recipes carnivore dieticians will enjoy such as:
Grilled Lamb Chops
Salmon with Bacon
Three Ingredients Steak Stir Fry
Baked Salmon With Lemon
Crumbled Chicken Crockpot
Simple Pepperoni Meatballs
And lot more.
Now, get the Carnivore Diet Instant Pot Cookbook 999, start cook
Simple Health, High Protein Meat Recipes for your family.