Companion Planting Gardening Secrets: Your Sustainable Garden with Hydroponics Growing Secrets! The Vegetable Gardener's Container Guide! Organic Gard (Paperback)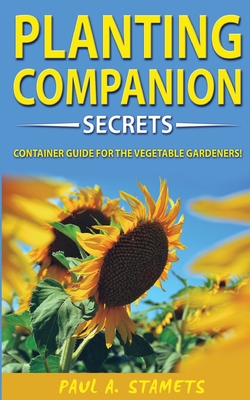 $32.95
This item is not currently available to order.
Description
---
Your Customers Will Never Stop to Enjoy This Amazing Book
Fight garden pests and increase your yields the natural way with these tried and true techniques
Are you looking for a complete guide on companion planting to grow healthy vegetables?
Are you worried about space or interested in bigger and better yields?
If you answered "Yes" to at least one of those questions, then keep reading...
There are many great reasons why companion planting is so widespread at the moment. Plants can help one another attract beneficial insects as well as repel harmful ones. A mix of plants will often have different tolerance levels to disease, which will lower the overall risk of viruses, bacteria, or molds doing a lot of damage to the garden as a whole. Mixing low-growing plants with taller ones can create a natural mulch that will help keep weeds down, minimize evaporation, and protect the soil.
And companion planting maximizes the garden space.
In this guide, you will be able to discover:
- What companion planting is and how it can benefit you
- Companion planting strategies
- Allelopathy: the chemical abilities of plants
- How to make your own 'special mix' of compost for infilling
- Insects: the good and the harmful insects
- Mistakes to Avoid
Much, much more
In addition to all of the practical benefits that companion planting offers you, there are lovely aesthetic benefits as well. You will learn how plants can work together to make your garden more productive, healthier, and more visually appealing.
Now it is your turn to take action. With the right information and some careful planning, you can help your plants thrive and beautify your garden in the process.
Scroll up, click on
"Buy Now"
and get started growing a better garden through companion gardening.
Let your customers get addicted to this awesome book