How to Get Eyes Healthy: The Complete Guide to Effective Eye Exercises for Treating Glaucoma and Lazy Eyes, Improving Vision, Relaxing Eye Musc (Hardcover)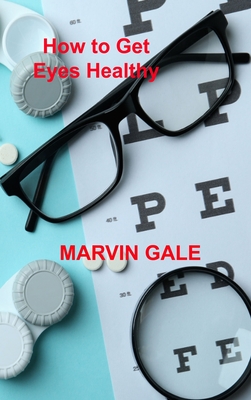 $74.95
This item is not currently available to order.
Description
---
Eye exercises to improve vision have been around since the 1920s, when maverick ophthalmologist William Horatio Bates, MD, created the bates method, a program of eye exercises.
The bates method has never been shown to effectively improve vision in a significant or long-term way. Furthermore, some of bates' recommended activities, such as "sunning" (exposing your eyes to direct sunlight) and "palming" (covering your closed eyes with your palms), may be harmful to your eyes.
According to the skin cancer foundation, exposing your eyes to direct sunlight frequently - even with your eyes closed, as bates recommend - increases your risk of eyelid sun damage and skin cancers of the eyelid, which account for 5% to 10% of all skin cancers.
When palming, applying pressure directly to your closed eyes may briefly raise the pressure inside your eyes, increasing your risk of glaucoma.
The bates method is used in most modern eye workouts to enhance vision (at least in part).
Personal affirmations are also recommended in specific eye training regimens to help you feel like your vision is improving. For example, you might tell yourself, "every day my vision improves," or "I can see without my glasses."
Refractive defects like nearsightedness, astigmatism, and presbyopia are frequently claimed to be reduced by self-help eye workout programs.
Before you spend your time and money on something that claims to allow you to "throw away your glasses," keep in mind that there is no scientific evidence that it works.
Several popular eye exercise programs, including the see clearly method (which resembled parts of the bates method) that was recently removed from the market for making false claims about their effectiveness, have been removed from the market.
GET THIS BOOK TO LEARN MORE