Stock Options for Beginners: Understand What Options Are, How They Are Traded, and How You Can Make Profits From Options (Paperback)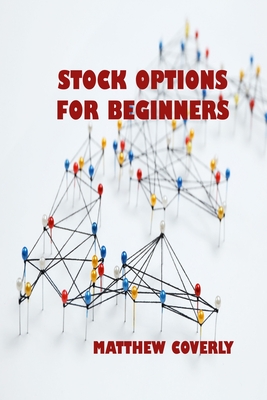 $32.95

Available in our Warehouse: Usually Ships in 3-8 Days
Description
---
Re you looking to learn about investing?
Are there too many sources?
Are there too many books full of technical jargon that nobody understands?
No idea where to get started?
Your Customer will never stop using this excellent Guide.
If your answer is "yes," this book is the #1 guide to get you started.
Maybe you have money sitting in the bank that's not growing. Perhaps inflation is eating it out faster than your dog would eat through a fried chicken. Maybe you made bad investments in the past and are wary about the future.
The answer to all the above concerns is knowledge and putting that knowledge to the test. The benefit of this book is that it explains the concepts of options in layman's terms. There is a section on technical terms, which explains each of them clearly.
-
You can learn why options trading is better than most investments out there.
- While there are 100 different ways to invest your money, there are very few ways to help reduce your downside risk. Options Trading, if done right, can help hedge against lousy stock performance. However, options trading is very confusing, with many methods, extended definitions, and puzzling contracts. The media also tends to simplify the stock market by only talking about stocks and bonds. As a result, most people do not bother looking into options. Heck, a lot of people haven't even heard of options trading.
- Look inside;
- Navigating the World
- of Options Trading
- About Options Markets
- Tips and Avoiding Mistakes
- Understanding the Options Greeks
- Options Strategies for Unchanging Prices: The Iron Condor and Iron Butterfly
- Trading Breakout Prices Using Strangles and Straddles
- Debit and Credit Spreads
- Selling Options
Buy it now and let your customers get addicted to this fantastic book