30-Minute Website Marketing: A Step by Step Guide (Paperback)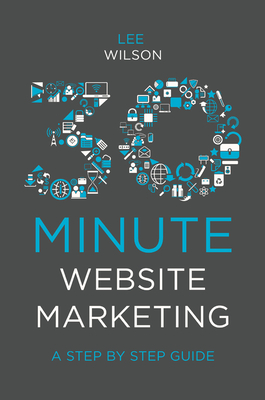 $63.74
This item is not currently available to order.
Description
---
Everyday businesses of all sizes are generating a fraction of the potential website return on investment (ROI) and broader marketing value for their business. The largest part of this opportunity wastage comes from overlooked marketing potential, plus an inability to take immediate action based on competing time demands and budget restraints.
30-Minute Website Marketing: A Step By Step Guide utilizes over 15 years of website marketing experience and digital expertise to empower businesses to identify and act on untapped website success. With all actions taking 30 minutes or less, companies can work towards improving the results gained from their website marketing efforts, and by adhering to the practical steps in this book, businesses can be confident that those 30 minutes provide the returns on resource investment needed.
Through this guide, Lee Wilson delivers impactful, instant value to the broader marketing and targeted website marketing field, with practical help, direction, and expert step-by-step advice for marketing professionals, business owners, entrepreneurs, and start-up organisations.
About the Author
---
Lee Wilson is Head of Services, SEO, and member of the Operations team at the top 10 UK Search and Digital marketing agency, Vertical Leap. Alongside his extensive agency experience, Lee has also worked within the Financial Services sector and for his own digital marketing company. He has led numerous marketing, search and digital departments, delivering success to businesses from start-ups, entrepreneurs and SMEs, through to multinationals and global brands. He is the author of Tactical SEO: The Theory and Practice of Search Marketing (2016) and Data-Driven Marketing Content (Emerald, 2019).