From Optical to Thz Control of Materials: Faraday Discussion 237 (Hardcover)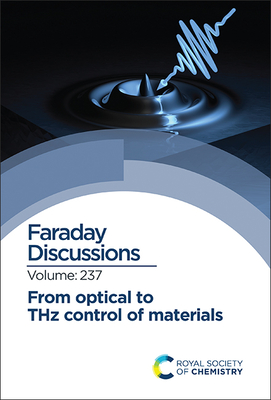 $293.75

Available in our Warehouse: Usually Ships in 3-8 Days
Description
---
Ultrafast science has long been limited to the investigation of molecular processes. Over the past 10 years investigation of ultrafast processes has expanded to material science, including aspects relevant to the solid-state such as excitation of electrons in band structures and collective phonon excitation. Specific probes for electronic and structural reorganization, such as X-ray diffraction and ARPES, have been advanced. Furthermore, experimental techniques including XFEL science, THz science and various pump-probe methods, as well as the theoretical understanding of ultrafast, out-of-equilibrium and multiscale processes driven by light or THz excitation, have seen rapid development.
This volume brings together a complementarity of internationally-leading experimental material scientists and theoreticians in this field to explore and exchange their ideas about the key aspects of ultrafast science, designing new ways to control materials and understanding transformation processes.
The topics covered include:
Material science: ultrafast transformation, electron-phonon coupling, multi-scale aspects
Theory of out of equilibrium light-induced phenomena
Optical excitation processes
THz and laser field excitation processes
About the Author
---
Faraday Discussions documents a long-established series of Faraday Discussion meetings which provide a unique international forum for the exchange of views and newly acquired results in developing areas of physical chemistry, biophysical chemistry and chemical physics. The papers presented are published in the Faraday Discussion volume together with a record of the discussion contributions made at the meeting. Faraday Discussions therefore provide an important record of current international knowledge and views in the field concerned. The latest (2020) impact factor of Faraday Discussions is 4.008.