Unimolecular Reactions: Faraday Discussion 238 (Hardcover)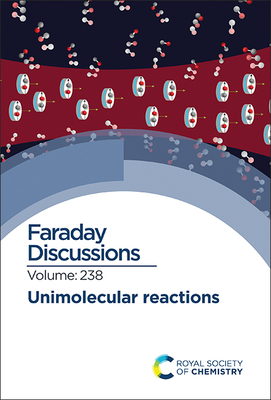 $293.75

Available in our Warehouse: Usually Ships in 3-8 Days
Description
---
Gas and liquid-phase unimolecular reactions are central to the complex chemistry of a large number of processes, from those occurring in the Earth's atmosphere to those involved in transportation, power and manufacturing. Improving our understanding of the fundamental chemistry of these processes is critical to solving contemporary challenges such as climate change, as well as improving industrial efficiency.
One hundred years have passed since the proposal of the Lindemann mechanism in 1922, and the current state of this field is as exciting and important as ever. The unique format of the Faraday Discussions allows for in-depth discussions across the full scope of the field, from new perspectives in kinetics and dynamics to application to current challenges such as atmospheric pollution, alternative fuels and industrial processes.
This volume brings together global leaders to examine the current state of unimolecular reaction experiments as well as theory and applications to current challenges.
In this volume the topics covered are organised into the following themes:
Collisional energy transfer
The reaction step
The Master Equation
Impact of Lindemann and related theories
About the Author
---
Faraday Discussions documents a long-established series of Faraday Discussion meetings which provide a unique international forum for the exchange of views and newly acquired results in developing areas of physical chemistry, biophysical chemistry and chemical physics. The papers presented are published in the Faraday Discussion volume together with a record of the discussion contributions made at the meeting. Faraday Discussions therefore provide an important record of current international knowledge and views in the field concerned. The latest (2020) impact factor of Faraday Discussions is 4.008.