Arran: A History (Mass Market Paperbound)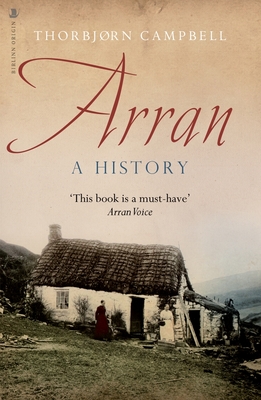 $21.79

Coming Soon - Available for Pre-Order Now
Description
---
Arran is an archaeological and geological treasure trove of stunning scenic beauty. Its history stretches back to the great stone circles, more than 5,000 years old, whose remnants still decorate the plains of Machrie. Runic inscriptions tell of a Viking occupation lasting centuries.

Later, in 1307, King Robert the Bruce began his triumphant comeback from Arran. Subsequently, the island was repeatedly caught up and devastated in the savage dynastic struggles of medieval Scotland. After the 1707 Parliamentary Union, came a new and strange upheaval - unwarlike but equally unsettling: Arran became a test-bed for the new theories of the ideologists of the Industrial Revolution. The ancient 'runrig' style of farming gave way to enclosed fields and labour-saving methods, which eventually lead to the socially disastrous Highland Clearances to Arran, and the misfortune of the times was culminated by the Great Irish Potato Famine of 1845. At last, the area began to settle down through an increasingly stable mixture of agriculture and tourism in the 19th and 20th centuries.

In this book, Thorbjorn Campbell gives an original, fascinating and comprehensive account of Arran's long and eventful history.