A Different Home: A New Foster Child's Story (Paperback)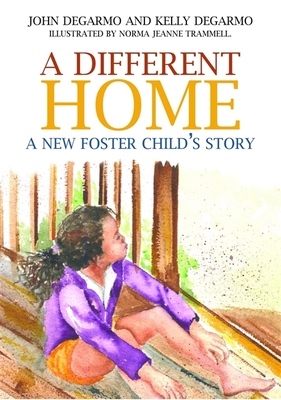 $20.74
This item is not currently available to order.
Description
---
A sensitive picture book to help ease the anxieties of foster children aged 4 to 10 entering placement.
In
A Different Home,
Jessie tells us her story of being placed in foster care. At first she is worried and has lots of questions. The new home is not like her old home -- she has a different bedroom, different clothes, and there's different food for breakfast. She also misses her family. When Jim and Debbie, her foster parents, answer her questions she begins to feel better and see that this different home is kind of nice. Written in simple language and fully illustrated in color, this storybook is designed to help children in care, or moving into care, to settle in and answer some of the questions they may have. Accompanied by notes for adults on how to use the story with children, it will be a useful book for foster parents and caseworkers, as well as social workers, teachers and anyone else working with children in foster care.
About the Author
---
Kelly DeGarmo (Author) Dr. Kelly DeGarmo and Dr. John DeGarmo are proud foster and adoptive parents who have fostered over 40 children since 2001. They live with their foster and adoptive children in Georgia, USA. John DeGarmo (Author) Dr John DeGarmo is a proud foster and adoptive parent who has fostered over 40 children. He regularly speaks on his experiences at conferences and training sessions, and is dedicated to improving and promoting successful foster and adoptive care systems. John lives with their foster and adoptive children in Georgia, USA. You can find out more about John here: drjohndegarmofostercare.weebly.com.