Maintaining China's Values: Twenty-Six Lectures on Traditional Chinese Culture (Hardcover)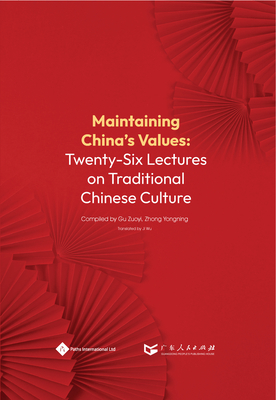 $182.00
This item is not currently available to order.
Description
---
This book introduces twenty-six core thoughts that mostly reflect Chinese traditional cultural spirits. Through multi-perspectives, which includes theological analyzing, quotes evidencing, stories narrating, poets selected essays, etc., this book comprehensively describes, explains and explores the heritage and development direction of Chinese modern culture. It also constructs modern Chinese characteristic cultural spirits on the basis of traditional ones, providing new and modern perspective for understanding Chinese outstanding traditional cultural spirits and offering reference for modern Chinese characteristic socialism cultural construction
This book generally introduces Chinese traditional culture, philosophy and thoughts, which greatly forms Chinese people' s characteristics. So this book is a good introductory book to understanding China and Chinese people.
It briefly presents the essence of Chinese traditional philosophy and culture, which is great for foreign readers to get a primary understanding of Chinese traditional philosophy and culture.

About the Author
---
Gu Zuoyi, writer and scholar, publications included Arts of Chinese Characters, Words in Chinese couplets, Core Values in Chinese Characters. Zhong Yongning, senior editors in publishing industry, Editor-in-Chief of Guangdong People' s Publishing House.