Lady Susan, The Watsons, Sanditon (Paperback)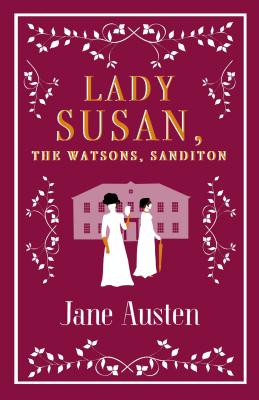 $13.20
This item is not currently available to order.
Description
---
Comprising one finished novel, Lady Susan, which was published posthumously, and two unfinished fragments, Sanditon and The Watsons, this collection – full of melodrama and burlesque, and exploring a range of literary styles and social classes – spans the entirety of Jane Austen's writing life.

The epistolary novel Lady Susan is the darkly humorous tale of the amatory schemes and machinations of an ambitious and unprincipled coquette. The Watsons is the tale of the refined and well-educated Emma Watson, forced by the second marriage of her aunt to return to the house of her impecunious father and face the marital plots and intrigues of her sisters. Begun in the last few months of Jane Austen's life, Sanditon, set in a fast-growing former fishing village, swiftly becoming a fashionable resort, pokes fun at the inhabitants of the new coastal town, with all their hypochondria, witlessness and self-obsession.
About the Author
---
Jane Austen (1775-1817) was an English novelist whose works are among the most popular novels ever written. Her keen eye for social tension, and ear for taut, witty dialogue have delighted readers for centuries, while her novels have maintained historical importance through their analysis of the dependence of women on marriage to gain social standing and security. She has been widely adapted for both stage and screen, and continues to be among the most widely-read of late-18th-/early 19th-century writers.