A Matter of Life and Death: Inside the Hidden World of the Pathologist (Paperback)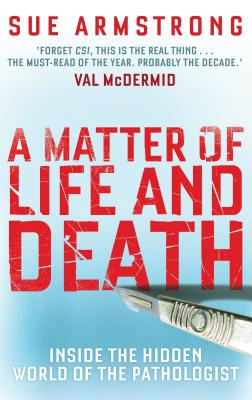 $27.00
Email or call for price.
Description
---
A Matter of Life and Death profiles some of the world's most eminent and pioneering pathologists. This is a hidden world, yet one we will all inevitably encounter at some time in our lives, for pathology lies at the cornerstone of modern medicine. It is pathologists who are responsible for recognising new diseases such as AIDS, SARS or bird flu, and for diagnosing which cancer a patient is suffering from. And it is pathologists who must explain the cause of death at the autopsy table.
A Matter of Life and Death tells fascinating stories of mysterious illnesses and miraculous scientific breakthroughs. But it is also crammed full of extraordinary characters - from the forensic anthropologist with his own Body Farm in Tennessee to the doctor who had a heart-and-lung transplant and ended up using her own lungs for research.
About the Author
---
Sue Armstrong is a science writer and broadcaster living in Edinburgh. As a foreign correspondent she worked for a variety of media including the New Scientist and BBC World Service. She has also undertaken a variety of assignments writing reports for the World Health Organisation and UNAIDS.