Pots and Other Acquired Dysautonomia in Children and Adolescents: Diagnosis, Interventions, and Multi-Disciplinary Management (Paperback)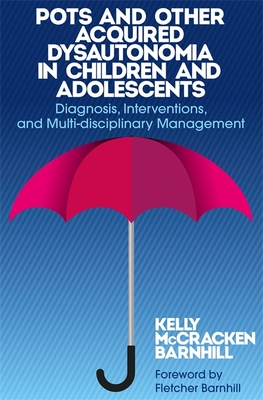 $31.14
This item is not currently available to order.
Description
---
This is an authoritative overview for anyone encountering Postural Orthostatic Tachycardia Syndrome (POTS) - a dysfunction of the autonomic nervous system resulting in diverse symptoms experienced in an upright position that are relieved by lying down - and other types of acquired dysautonomia. It provides essential information on the symptoms, diagnosis and treatment in children and young people.
Post-viral syndromes can be extremely difficult to manage and the average individual spends two to three years accessing appropriate diagnosis. This book provides necessary information for parents and healthcare professionals on identifying POTS and other post-viral dysautonomia, the most common triggers, appropriate intervention and successful multi-disciplinary management in both short and long term situations. It also includes helpful tips and coping strategies for managing the syndrome at home and in educational and clinical settings.
About the Author
---
Kelly McCracken Barnhill is Clinical Nutritionist and Director of Clinical Care at The Johnson Center for Child Health and Development. She has over a decade of experience working with nutrition in children with autism and related disorders and is Nutrition Director for the Autism Research Institute. Her son acquired post-viral dysautonomia at the age of 12. She is based in Austin, Texas.