Walking on La Palma: The world's steepest island (Paperback)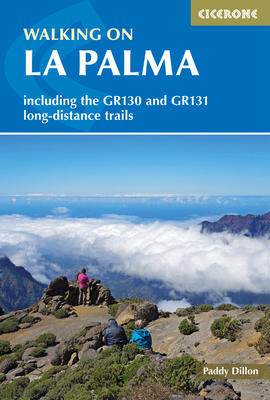 Description
---
Guide to walking on La Palma. In total 45 day walks are described ranging from 7 to 32km in length, and covering a wide variety of terrain. Although La Palma is one of the smaller Canary Islands, there are routes of all types from easy strolls to hands-on scrambling, from simple day walks to long-distance treks on rocky mountain paths, including the GR130, which circumnavigates the island, and the island-hopping GR131.

With full route descriptions, including custom-made maps, refreshment options and transport for each walk, accommodation, useful contacts and a Spanish-English glossary. The book also includes lots of background information on geology, wildlife, plants and flowers.

The circular GR130 trail takes about a week to complete and can be started and finished at any point around the island. The GR131 trail is exclusively high level and mountainous, requiring careful planning. The dramatic volcanic landscape of La Palma, reputed to be one of the steepest islands in the world, is little-known outside the Canaries, but offers an ideal winter walking destination for walkers of most abilities, featuring rocky treks and mountain paths.
About the Author
---
Paddy Dillon is a prolific outdoor writer with over 60 guidebooks to his name, as well as more than a dozen booklets and brochures. He writes for a number of outdoor magazines and other publications, and produces material for tourism groups and other organisations. He lives near the Lake District and has walked in every county in England, Scotland, Ireland and Wales; writing about walks in every one of them. He has led guided walks and walked extensively in Europe, as well as in Nepal, Tibet, Africa and the Rocky Mountains of Canada and the US.