Diamond Street: The Story of the Little Town with the Big Red Light District (Paperback)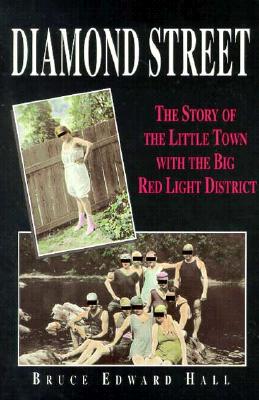 Description
---
This is the astonishing illicit history of Hudson, New York, which for many years was the unlikely setting for a world of prostitution, gambling, murder, and government corruption?with more than a touch of the Keystone Kops thrown in. In the century or so before 1950, Hudson was famous as a shopping center of vice. There were at least two major illegal horse rooms, a big-stakes floating crap game, and as many as fifteen houses of ill repute. Meanwhile, the church suppers took place and the parades marched up and down as Hudson's respectable citizenry convinced themselves that there was nothing out of the ordinary in this town described as, ?ten streets wide and ten streets deep... a Norman Rockwell painting in motion.?

We appreciate your continued support!
If you would like to make a donation to help us through CLICK HERE.