Trichotillomania Disorder Cure: How To Stop Hair Pulling For Life (Paperback)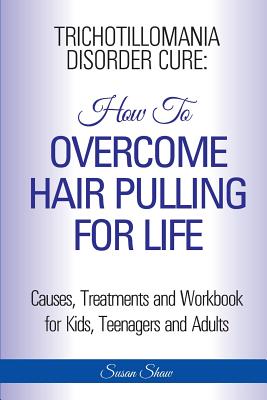 $11.47

Available in our Warehouse: Usually Ships in 3-8 Days
Description
---
Hair Pulling (Trichotillomania) Causing You Problems?
Read the latest research and techniques that have worked for others in the past in helping you stop within weeks. Use these detailed methods that are easy to follow and carry out. The book has been written and shows methods that really work for people of all ages - children, teenagers and adults
Understand the problem so you can work on a cure
We'll help you understand what the causes are, its development from the early stages and how it effects you and your loved ones. Once you know and understand the causes you can start to solve it using the methods detailed in this book.
Use the BEST treatments available
The book reveals what methods and treatments have worked for others and how to apply them yourself. A number of approaches are discussed since what works for one may not work for another because of the different situations in each case. But the popular as well as the less known methods are detailed.
Highly Recommended
"If you or someone you love has Trichotillomania you'll understand how difficult it is to stop hair pulling. My daughter suffered with it and we used some on the strategies in this book to stop it and it hasn't come back" Clare MacLachlan
"This book really helped me to understand what my partner is going through and how I can help. It's great to be aware of the situations and causes and ways to address the problem. I'm sure we'll be on the road to curing it soon, thank you" K. Pink
"It's good to read a book with so many suggestions. What works for one person may not work for another. I got a lot of valuable help and are currently using some of the approaches you suggest with encouraging results" Karen Slade
Go ahead and order now
Just scroll up and click 'Add To Cart' button now and Amazon will deliver this book to you shortly.