We Build Our Homes: Small Stories of Incredible Animal Architects (Hardcover)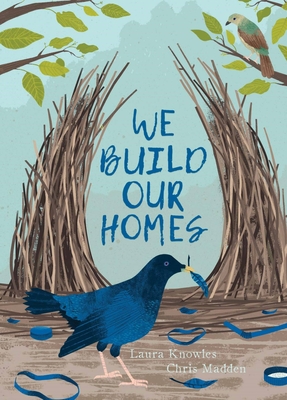 $17.95
This item is not currently available to order.
Description
---
It's not only humans who can build incredible structures: around the world, mammals, birds, and insects can be found building incredible things. From big beaver dams to tiny caddisfly cases, this beautifully illustrated picture book explores each animal's incredible home and uncovers the reasons why they build.
Featuring
26 creatures from around the world
, each amazing animal architect tells its own "micro story" about its
impressive architectural skills
in this delightfully unique wildlife book.  
Among the amazing builders you'll meet:
Ovenbirds, who carry clumps of mud up into the trees to make their nest
Darwin's bark spiders, who build webs stretching out as far as three buses, end-to-end
Moles, who use their spade-like paws to dig extensive networks of tunnels with nesting spaces and storerooms where they keep earthworms to snack on later
Polar bear mothers, who make their dens under the snow to stay in for five long months, nursing their cubs and eating nothing themselves
Through
lyrical text and entrancing edge-to-edge illustrations
, admire the spectacular ingenuity of these animal architects.
About the Author
---
Laura Knowles has a background in children's publishing and is the author of We Travel So Far, Once Upon a Jungle, The Coral Kingdom, and It Starts with a Seed, winner of the 2017 Margaret Mallett Award for Children's Non-fiction and shortlisted for the UKLA Book Award 2018. Her love of natural history, words, and art have drawn her to work on books about animals and nature.
Chris Madden is an editorial and lifestyle illustrator, born in Salford, UK. Since graduating from Stockport College with a first-class BA honors degree in Design and Visual arts, his illustrations have appeared in many national magazines and newspapers. He is the illustrator of words & pictures titles We Travel So Far and We Build Our Homes.