Inverness: A History (Paperback)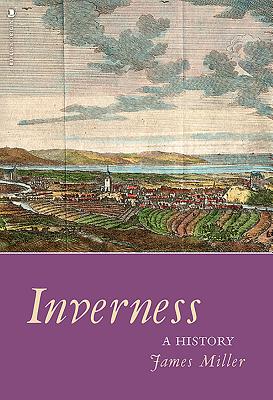 $28.54
This item is not currently available to order.
Description
---
Inverness, the capital of the Highlands, is now Scotland's youngest city, a vibrantly growing community and the main destination for all tourists who seek their Highland roots or that more elusive creature - Nessie, the Loch Ness Monster. Inverness's history, however, belies its peaceful present. Founded by Scotland's monarchs as a strategic outpost on a wild frontier, the royal burgh on the Ness has been caught up time and again in the struggles that mark Highland and British history. Over the centuries, rebels against Lowland rule, the forces of Robert Bruce, followers of the Lord of the Isles, the English soldiers of Cromwell's army, and Jacobites have swaggered through its streets. Here, too, have come some of the great figures in Scotland's story - from St Columba, Mary, Queen of Scots and the Marquis of Montrose to Prince Charles Edward Stuart and Johnson and Boswell.

Drawing on archive material from a wide range of sources, James Miller not only conveys in a sweeping narrative the drama of the city's long existence, but also concentrates on how, throughout its turbulent history, the merchants and burgesses struggled to make Inverness a pleasant, well-ordered community where commerce could flourish and the visitor would be welcome.