The Land Without Death: The Amazonas Trilogy (Paperback)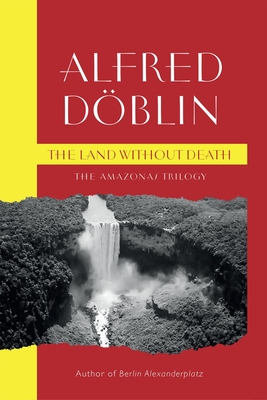 Description
---
Alfred D blin (1878-1957) composed his epic trilogy of South America under difficult circumstances of exile. It was accessible on first publication in 1937-38 only outside Germany, and for only a couple of years before war broke out. The first postwar edition, like others of D blin's works apart from Berlin Alexanderplatz, was little noticed in a Germany traumatised by Nazism and defeat. Neither the pre-war not the first post-war edition explicitly linked the separate volumes as parts of a unitary work.

In the 1960s the separate novels were first brought together by Walter Muschg, editor of the first series of D blin's 'selected works', under the overall title Amazonas. Muschg, however, decided to cut Volume 3 entirely. Not until 1973 did the trilogy first appear in full, in East Germany. Another 15 years passed before the first complete edition in West Germany. So only in the past three or four decades has this work begun to receive the critical attention it richly deserves.

The epic is set mainly in South America, but its true focus is Europe. The urgent guiding proposition is: The Nazis did not emerge from nowhere.