The Book of Duende (Hardcover)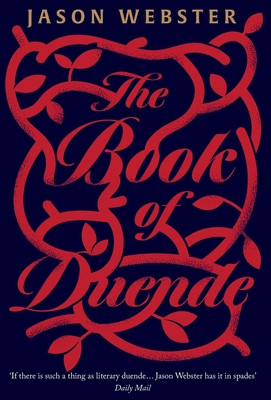 $31.99

Available in our Warehouse: Usually Ships in 3-8 Days
Description
---
Twenty years after the publication of his international bestseller Duende: A Journey in Search of Flamenco, Jason Webster returns to the subject that launched his writing career with a compelling exploration of the mystery at the heart of the Andalusian art form, where 'something disturbing and magnificent seems to stir in your blood, and you have the feeling... of the existence of worlds beyond worlds'.
Duende can speak of 'joy, grief, ecstasy, emptiness, solitude, oneness - all manner of feelings'. And now, for the first time, Webster reveals its ancient roots and deeper meanings, looking beyond its southern Spanish outer appearance to penetrate its true essence as an experience relevant to people all over the world. For despite becoming almost synonymous with flamenco, duende has a heritage linking it to poetic and thought traditions stretching as far as North Africa, the Middle East, Central Asia and even beyond.
As a unique and inspiring collection of essays, aphorisms, stories, poems and proverbs, The Book of Duende introduces a reality beyond the ordinary from which duende itself originates, and to which it tries to reconnect us.
Goethe, Lorca and the singer-songwriter Nick Cave have all spoken of its universality. No interest in, or connection to, Spain, flamenco or Andalusia is necessary. Duende, as this book demonstrates, can be for everyone.