Diego Rivera (Paperback)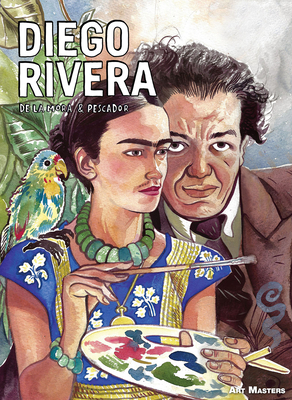 Description
---
Explores the passions and contradictions—both human and political—that turned the prolific and brilliant painter Diego Rivera into an increasingly universal cultural figure

Diego Rivera was a revolutionary painter in more ways than one. Attending art school at 11, by his twenties he was counted among the most influential figures of the Parisian art scene of the early 20th century, including Picasso, Modigliani, Braque, and Gris. Rivera's murals, both in his native Mexico and the United States, reflect the contradictory turbulence of his character and times. He met Lenin in Paris, Stalin in Moscow, and offered refuge to Trotsky during his Mexican exile. Meanwhile, his work was commissioned by giants of capitalism: Henry Ford and John D. Rockefeller. Rivera's indefatigable industry was matched by his zest for life, accumulating hundreds of lovers and four wives—including Frida Kahlo, whose formidable partnership is also one of the great love stories of art history. This beautifully realized graphic novel tells the story of the extraordinary life and times of an artist for whom myth and reality fused.
About the Author
---
Francisco de la Mora's experience as a comics creator, whether as sole author or in collaboration with illustrators from around the world, extends from single-sheet forms to full graphic novels, and from his eight-volume Brief History of Mexico to the monthly pieces he has drawn for the Hackney Citizen since January 2018. He lives in the UK. José Luis Pescador is a comics artist and painter, a long-term collaborator with de la Mora, and the creator of Marambo Comix, a comics character, magazine, and festival rolled into one. He lives and works in Leon, Guanajuato, where he runs an art gallery.
Praise For…
---
This book is very much a hero's journey, an ode to art, and a vehicle to say something greater about the human condition. In essence, writer Francisco de la Mora and artist José Luis Pescador have concocted a rocket ship all their own to Mars and beyond fueled by the outrageous genius of Diego Rivera.
— The Comics Journal