The Indoor Garden: Get Started No Matter How Small Your Space (Hardcover)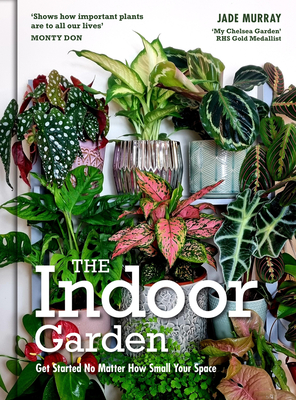 $27.95
This item is not currently available to order.
Description
---
The winner of the 2021 'My Chelsea Garden' Judges' Choice Gold Medal Award shows you how to create your own indoor garden – even if space is tight and you have no prior experience of plants at all

User-friendly and highly accessible, this is a practical, fully illustrated and inspiring guide to indoor gardening by self-taught plant enthusiast Jade Murray. Here you will find invaluable tips and advice for choosing, caring for and propagating houseplants. Having limited space is no barrier to indoor gardening. Many of these plants are perfect for small homes and space-saving ideas abound – eg vertical arrangements – whether hanging in a basket, bunched on a shelf, on a window sill or grouped on a ladder.

Jade firmly believes that plants can be restorative and therapeutic – a positive asset in any home or office. Her advice and enthusiasm shine on every page of this book – as do her glorious photographs.
About the Author
---
Having studied Art & Design and Photography at William Morris Academy, Jade Murray began nurturing her creative flair by starting her own indoor garden. In 2021 she entered the RHS 'My Chelsea Garden' virtual competition (in partnership with BBC's The One Show) and wowed the judges, who were so impressed by her achievements they awarded her the Judges' Gold Medal. Jade lives in NW London with her three children – who find plants as rewarding as she does.