Almond Bar: 100 Delicious Syrian Recipes (Paperback)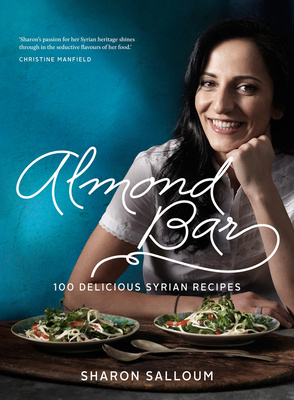 $35.00
This item is not currently available to order.
Description
---
Heady spices, creamy tahini, tender lamb, fragrant rosewater, and fresh, salty cheeses. Enter the exotic world of Syrian cooking. Sharon Salloum, co-owner and chef of Almond Bar restaurant in Sydney, was brought up in a traditional Syrian household, where a steady stream of friends and family were welcomed with generous offerings of food and drink. Helping in the kitchen, Sharon learned to cook from an early age, and developed a strong sense of pride in her Syrian heritage. In this stunning collection, Sharon shares more than 100 classic and contemporary recipes, including black hummus, pumpkin kibbeh, almond-crusted scallops, sour cherry kebab balls, fig sorbet, and semolina fudge. Let Sharon's natural warmth entice you to gather your favorite people around you and enjoy a taste of Syria.

 
About the Author
---
Sharon Salloum learned to cook authentic Syrian food from her mother and aunts. With an instinct for hospitality but no formal training, Sharon taught herself to run a commercial kitchen, and in 2007 she and her sister Carol opened their successful Almond Bar restaurant. Sharon is an active member of Sydney's food community and is passionate about the artistry of Middle Eastern food, participating in food tours and television series such as Food Safari on SBS.