SEO for Blogging: Make Money Online and replace your boss with a blog using SEO (Paperback)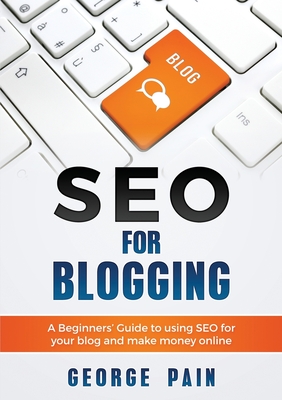 $23.99

Available in our Warehouse: Usually Ships in 3-8 Days
Description
---
Do you own a blog or website but have no idea how to generate traffic? Are you interested in learning more about SEO?
This book is your answer.

Blogging is no doubt the most widely used way of publishing information on the internet. There are millions of blogs running on the internet. Moreover, each of the major websites have a blog section where quick updates can be made and users login to interact with authors and publishers regarding information in the published content.
This book starts by introducing blogging in its first section so that the reader gets acquainted with the basics before delving further into the deeper details of blogging for SEO. Choosing a blog niche for your entire blog, and topic niche for your particular post is the crucial first step to optimizing your blog for SEO. The second Section dwells on how you can go about choosing the most appropriate blog niche and blog topic.

Due to popularity of blogging, various platforms have come about to make it so easy for someone to create own blog. This book does an in-depth user-based analysis of the various blogging platforms and recommends the best platform that you can use to maximize gains of your blogging endeavor.
What is Blogging?
How to Choose a Blog Topic
Which Blogging Platform Should You Choose?
Optimize Your Website for SEO
Choosing Keywords for Blog Posts
How to Optimize Each Blog Post
Popular SEO Add-Ins
Other Ways to Generate Traffic
Best 5 Ways to Monetize Your Blog
Automate Your Income