Italian Bel Canto in the Age of Vocal Science (Paperback)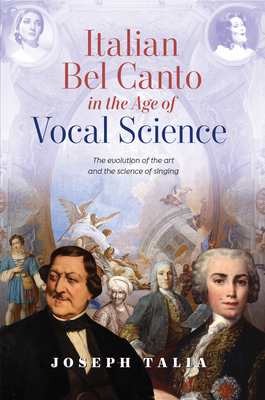 $62.44
This item is not currently available to order.
Description
---
For singers, the term bel canto (beautiful singing) denotes the highest technical and aesthetic achievement in vocal culture. A complex mixture of vocal ideals and style that every school of singing claims to teach, but very few can. In this, the third and final volume in a trilogy on the development of vocal science since 1562, Joseph Talia, noted tenor, teacher, researcher, and operatic director, critically evaluates the modern Italian School of bel canto, its connection to the past, and challenges for the future. Over the last fifty years, advances in voice science and teaching have changed much about the fundamentals of teaching singing. For the Italian School, a fountainhead of such deep knowledge and enduring affection, moving forward into the 21st century requires a resolution for duelling paradigms of empiricism versus physiology. This is not just an Italian phenomenon though, but rather an international one. How do we propagate modern advances in knowledge amongst teachers who are less enthusiastic about the physiological and anatomical aspects of voice science than adhering to historical practices? The objective of this book is to explore the trajectory of the old empirical bel canto school, with its proven techniques, vocalizzi and ornamental fioritura, as it progresses towards a new, modern Italian School dominated by scientific knowledge and methodology and physiological objectivity. Italian Bel Canto in the Age of Vocal Science is a vital resource for voice teachers, vocal researchers, serious vocal students, and vocal connoisseurs. It is also a fitting conclusion to a profound and exhaustive study of singing that began with A History of Vocal Pedagogy Intuition and Science (2017), followed by Vocal Science for Elite Singers (2018).