Sheet Music (Paperback)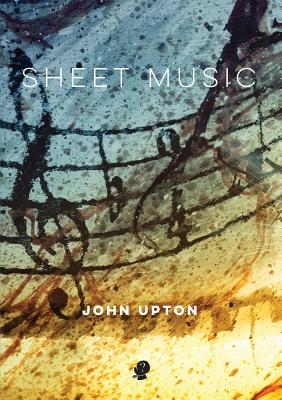 $20.39

Available in our Warehouse: Usually Ships in 3-8 Days
Description
---
In Sheet Music, John Upton's second collection of poetry, his meditations on people and places are at the same time moving and personal, and sweepingly international. These poems travel: they make pit-stops in both strange and familiar territory, they linger at destinations. They take you on a wild ride through a range of deftly-handled poetic forms, and always they touch down on the human heart.
Upton has a gift for dark humour, understated irony and incisive imagery, and his vision ranges from the impact of broken relationships and our connection with other sentient creatures, to the futility of war and empty patriotism. Through often unexpected analogies and startling imagery, his poems probe the nature and progress of grief and illness, and the ways the body, and the body politic, can betray the self. At times colloquial and irreverent, or formal and imagistic, they affirm the radiance that can be found all around and within us, despite the provisionality and chaos of existence.
"In Embracing the Razor, Upton handles an impressive range of forms, from free verse to couplets and more intricate rhyming structures... The poems of grief and adjustment are poignant and often darkly humorous... Upton's work is compelling and will prove deservedly popular." - Aidan Coleman, The Australian
"Embracing the Razor displays many of the same skills and talents that have informed John Upton's playwriting career... Emotion is hidden beneath precise description, but pushes itself to the fore through juxtaposed images and recollections, with the kind of volte-face and summary last line we will learn to expect from this poet." - Margaret Bradstock, Southerly
"Though the first section may be the most moving, the second is the most acute. Upton has a mordant eye for society's contradictions... In the face of such skill, it's difficult to remember that Embracing the Razor is actually Upton's debut collection." - Geoff Page, Australian Book Review
John Upton was a professional dramatist for 27 years. He was scriptwriter for more than twenty Australian television series, and had five stage plays produced over his career as a writer. His political comedy Machiavelli, Machiavelli won the Australian Writers Guild's award for Best New Play in 1985. John's first poetry collection is Embracing the Razor (2014).