Track Your Truth: Discover Your Authentic Self (Paperback)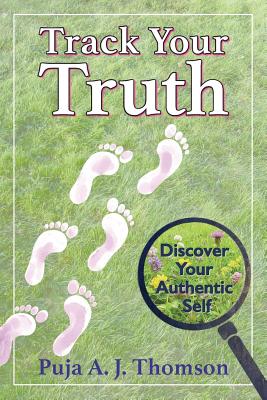 $17.95

Available in our Warehouse: Usually Ships in 3-8 Days
Description
---
TRACK YOUR TRUTH: Discover Yout Authentic Self offers the tools to discover your inner wisdom in order to live a life of personal integrity. It is easy to be distracted in our fast-paced world, if you listen to others but not to yourself. You may even lose touch with your own core values. In order to have a life of integrity, it has to be fully your own.
Rather than looking outward to find truth and understanding, TRACK YOUR TRUTH shows how to become a detective of what works and what doesn't in your life when you pay attention within. You can learn to recognize and follow the clues that your body, mind, emotions and spirit give you, that you may have ignored. This warm clear encouraging guide is filled with practical tips, research-based information, stories and explorations to help you gain access to the wisdom within. While each chapter is designed to build on the previous one, each person's journey will be different. Thus those with specific interests may delve in at any point to whatever resonates with them. Suitable for both women and men who may have wandered off track with themselves and are looking for a fresh start in life. In addition to 15 chapters with explanatory reference endnotes, there is a useful Index.
In STEP ONE: Start with Your Miraculous Body, readers learn to pay exquisite attention to how our amazing body and its 5 physical senses communicate with us. Although often taken for granted, each is a powerful barometer to help us stay on track with our intentions.
STEP TWO: Focus On Your "Head, Heart, Hand and Hunch" recognizes that the body is the gateway to mental, emotion and spiritual information. By heeding the sensations in the body, thoughts in the mind, feelings in the heart, and inklings and intuition of the spirit, readers will discover the different but inter-connected gifts and guidance of each part of their being available to them.
Since energy is our essence, STEP THREE: Tap Into Energy Principles, introduces readers to the power of our energy. It shows how to use these principles; For example, how to engage their energy positively; how to keep it moving; how to stay in balance; how to get out of a rut; and how energy habits are learned and can be changed according to each individual's choice of values.
STEP FOUR: Welcome Change, Live Your Truth invites readers to welcome change as an opportunity to hone their truth-tracking skills and use pivotal moments to turn situations around. As readers discover, trust and live in integrity with their inner truths, they can commit to a sustainable personal plan of action along the lines suggested in the final chapter. No longer at odds with themselves, the reader can become a source of healing and wellbeing for themselves and a source of inspiration and co-operation with others for the good of all. Personal integrity is still the cornerstone value on which to build a fulfilling and meaningful life.
.