The Fulfillment of All Desire: A Guidebook for the Journey to God Based on the Wisdom of the Saints (Hardcover)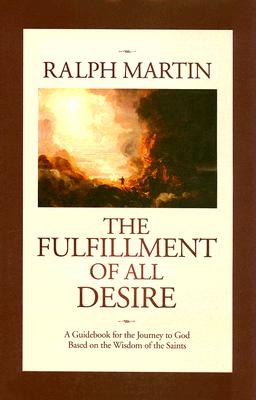 $34.95
This item is not currently available to order.
Description
---
Ralph Martin, drawing upon the teaching of seven acknowledged ?Spiritual Doctors? of the Church, presents an in-depth study of the journey to God. This book provides encouragement and direction for the pilgrim who desires to know, love, and serve our Lord. Whether the reader is beginning the spiritual journey or has been traveling the road for many years, he will find a treasure of wisdom in The Fulfillment of All Desire. It is destined to be a modern classic on the spiritual life. Fr. Benedict Groeschel, C.F.R., founder of Friars of the Renewal and author of many books on the spiritual life, including Spiritual Passages and The Journey to God praised this latest book from Ralph Martin: ?This is a book to keep at your place of prayer for years to come. Ralph Martin has given us the fruit of years of study of the spiritual life in the great Catholic tradition. It is a treasure chest of quotations of the greatest writers on the journey to God. Careful reading and rereading will be a source of powerful inspiration for all those on the spiritual journey.?