South Korea's Democracy in Crisis: The Threats of Illiberalism, Populism, and Polarization (Paperback)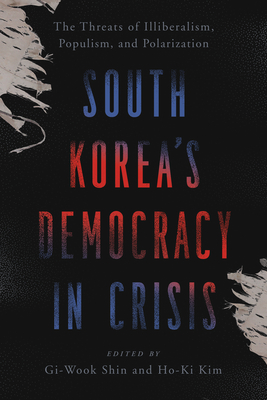 $47.24
This item is not currently available to order.
Description
---
Like in many other states worldwide, democracy is in trouble in South Korea, entering a state of regression in the past decade, barely thirty years after its emergence in 1987. The society that had ordinary citizens leading "candlelight protests" demanding the impeachment of Park Geun-Hye in 2016-17 has become polarized amid an upsurge of populism, driven by persistent structural inequalities, globalization, and the rise of the information society. The symptoms of democratic decline have been increasingly hard to miss: the demonization of political opponents, erosion of democratic norms, and the whittling away of the courts' independence. Perhaps most disturbing is that this all took place under a government dominated by former pro-democracy activists. Will the election victory of opposition leader Yoon Suk-Yeol end this democratic erosion, or will the rift between South Korea's progressives and conservatives only deepen with the next administration? The contributors to this volume trace the sources of illiberalism in today's Korea; examine how political polarization is plaguing its party system; discuss how civil society and the courts have become politicized; look at the roles of inequality, education, and social media in the country's democratic decline; and consider how illiberalism has affected Korea's foreign policy.
About the Author
---
Gi-Wook Shin is the William J. Perry Professor of Contemporary Korea in sociology and a senior fellow at the Freeman Spogli Institute (FSI) for International Studies at Stanford University. At FSI he directs the Walter H. Shorenstein Asia-Pacific Research Center and the Center's Korea Program. Ho-Ki Kim is a professor of sociology at Yonsei University. He was the Korea Program's 2021 Koret Fellow at Stanford University's Shorenstein Asia- Pacific Research Center.