Please Feed Me: A Punk Vegan Cookbook (Paperback)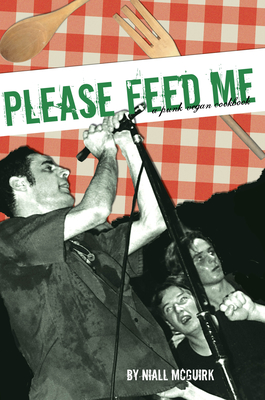 $15.95
This item is not currently available to order.
Description
---
A punk rock vegan cookbook featuring anecdotes from the bands that performed at the Hope Collective, a legendary venue in Dublin that became the blue print and inspiration for punk and DIY spaces across Ireland and the UK.

Featuring contributions from more than 120 people who donated their vegan recipes and thoughts on the importance of the punk rock community and culture, including stories from seminal punk banks such as Fugazi, Bikini Kill, and Chumbawamba, Please Feed Me uniquely illustrates the connections between community, art, activism and health. The thunderous subtext of the book is the vital underground community and network created and maintained by a collective of organizers and hundreds of musicians at a time when most punk bands were signing to major labels for the highest dollar amount. The book documents pieces of the stories of many popular US and international punk bands that continue to have a major influence on youth subcultures today.
About the Author
---
Niall McGuirk is the author of Please Feed Me: A Punk Vegan Cookbook, a cookbook-cum-memoir. McGuirk is one of the founders of the Hope Collective, a popular punk venue in Dublin the author helped maintain for over a decade.