Culture Change in Elder Care (Leading Principles & Practices in Elder Care) (Paperback)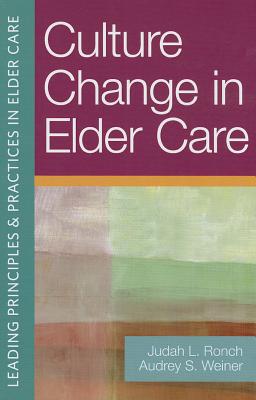 $77.99
This item is not currently available to order.
Description
---
Discover the essential benefits of approaching elder care in a more person-centered way and be a part of transforming the culture of long-term care. Culture Change in Elder Care is a one-of-a-kind exploration of the ongoing efforts to revolutionize elder care in America, with contributions from many of the innovators who have championed the "culture change" movement. Supporting the ideals of person-centered care from economic, practical, and moral perspectives, it also speaks to the changing demands of long-term care consumers and how care communities will remain competitive by creating settings where residents and staff can live and grow, and not just grow old. Gain insight into the essential arguments, values, and business case for why traditional care models have and must change to better serve the needs of today's older adults. Highlighting the key principles of person-centered care, including listening to the voice of elders and providing meaningful choices, this book also: debunks perceived legal and regulatory impediments to culture change promotes the changes needed at local, state, and federal levels to bring focus to higher quality of life and improved care practices illuminates the many benefits to be gained from embracing culture change offers advice on the future for community owners, administrators, and managers The most up-to-date resource on the transformative changes occurring in elder care services, Culture Change in Elder Care proves that new approaches have become more than theory and are a practical reality, with stronger justifications than ever before. Remain a leading provider in your community--turn towards the future of elder care and emphasize dignity, choice, and comfort in the day-to-day lives of older adults.