Expecting Jewish!: A Millennial Mom's Practical Guide to How Judaism Can be a Blessing to New Moms and Moms-to-be (Paperback)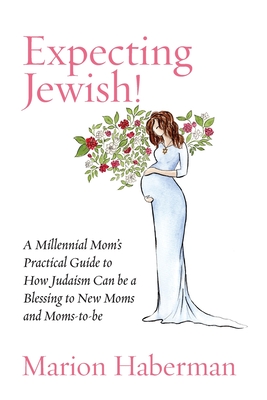 $27.93
Available in our Warehouse: Usually Ships in 3-8 Days
Description
---
From conception to birth, Expecting Jewish is the best resource for practical advice and helpful insight on preparing for motherhood from a Jewish perspective. Covering everything from the essentials of bris and baby-name planning to the mysticism of the mikvah, Expecting Jewish is a guide for infusing Jewish customs and wisdom into each stage of the parenthood journey, from conception to the newborn days.
Expecting Jewish doesn't shy away from the most important conversations including genetic testing, infertility, miscarriage and pregnancy loss - and most importantly how Judaism can be a blessing throughout these difficult journeys.
Building on the Jewish value of inclusion the book also provides essential resources for interfaith couples, conversion and adoption
The book shares an unfiltered perspective on what new parents can really expect during this stage of life, with advice from real moms who have lived through it. The book also includes interviews from prominent rabbis, Jewish thought leaders and social media game-changes who offer their own insights into what's trending and what's changing for Jewish women today when it comes to motherhood.
Here's what you can expect to find in Expecting Jewish
How to choose a Hebrew or Jewish baby name
How to plan a bris or baby naming
Sacred kosher sex
Infertility, miscarriage and pregnancy loss
Genetic testing
Jewish adoption - Welcoming all children into our home
The Jewish conversion process
Spiritual birth plan and first blessings
Healing and postpartum health
Jewish nursery ideas and bedtime blessings
We appreciate your continued support!
If you would like to make a donation to help us through CLICK HERE.