Rave Master 33/34/35 (Paperback)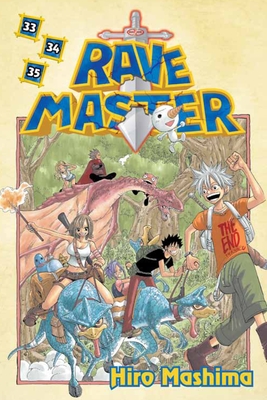 $21.99
This item is not currently available to order.
Description
---
The planet is on the brink of destruction and Haru must finally face the evil Lucia once and for all. Haru's only hope is to enter Endless and fight Lucia on his own turf, but even Haru can't destroy Endless on his own. Only Elie's Etherion is powerful enough to stop Endless and save the planet. Haru is perfectly willing to sacrifice his own life in order to conquer the forces of evil, but Elie refuses to unleash Etherion until Haru is out of harm's way. The future of all humanity hangs in the balance and time is running out. Will Elie launch Etherion in time to save the human race? Find out in the final volume of Rave Master!
About the Author
---
HIRO MASHIMA was born May 3, 1977, in Japan's Nagano prefecture. His series Rave Master has made him one of the most popular manga artists in America. Mashima is also the author of Fairy Tail and Monster Hunter. The author lives in Tokyo, Japan.