Nos Gustan Nuestros Dientes/ We Like Our Teeth: Bilingual Edition (We Like Toi) (Large Print / Paperback)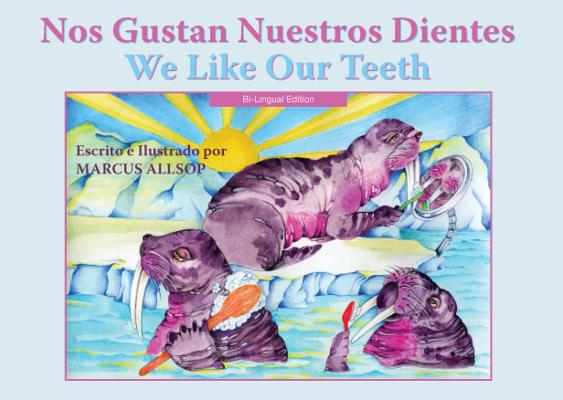 $10.95
This item is not currently available to order.
Description
---
A bright, whimsical book and bi-lingual book for children and parents to encourage them to care for their teeth. Using delightful images of baby and adult animals "doing things" with their healthy teeth, this rhyming picture book offers children and parents the basics of good dental hygiene. It stresses the need for a regular teeth-cleaning routine, promotes flossing, and suggests an approved method of brushing. It also points to nutritional problems that can lead to cavities and gum disease.
Unhealthy diets and snacks loaded with sugars have always been the greatest offenders in promoting tooth decay. Now, we learn that giving children fruit juice in their bottles at night or allowing them to fall asleep with formula in their mouths is a serious threat to teeth and gums. This book informs readers of these important points. This book takes a proactive approach to dental care, making it fun, involving parents, advocating frequent dental visits and the use of a fresh, effective toothbrush.
While dental health for children has always been an important health priority, now more than ever this issue needs to be addressed as the growing stress of our lives leads many parents to neglect this routine for themselves and their children, and the fast-food diet which is quickly becoming the norm, does little to encourage the strength and health of teeth and gums.
Ongoing research about the health of adult teeth is more convincing than ever that strong teeth, which last a lifetime, are a result of good oral hygiene from infancy on. Kalindi Press is happy to join in the campaign for parent education and child motivation in good dental care.