The Never-Ending Digital Journey: Creating New Consumer Experiences Through Technology (Hardcover)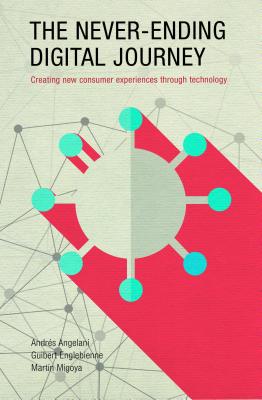 $24.95
This item is not currently available to order.
Description
---
The Never-Ending Digital Journey provides readers with the concepts and steps needed to create successful user experiences. The authors look ahead and explore digital scenarios of the future. They probe how technology is changing the way users interact with brands, and they address today's digital challenges with new ways of surprising consumers, integrating design and engineering. The authors leverage knowledge gleaned from working with renowned global companies to describe the recipe needed to build a Digital Journey. With a strong focus on Agile Pods, they dive into technolo- gies, processes, team building, motivation, and met- rics that enable businesses to construct and nurture the dynamic ecosystems necessary in this digital era to foster success. Over the last several years, customers, employees, and partners have become tech-savvy users whose expectations of "Give me more and deliver it faster" require manageable solutions. The desire to interact with digital ecosystems anywhere, anytime demands that today's businesses create personalized and frictionless experiences to create value for its end users. It's a recipe that must be followed exactly in order to remain relevant. When done correctly, enhancing consumer's daily lives with digital touch points goes far beyond creating a new website, a flashy app, or a "unified" omnichannel experience. The end goal is to construct memorable experiences in a never-ending cycle that increase the ability to retain, convert, and enrich the relationship between businesses and their users. Welcome to The Never-Ending Digital Journey.
About the Author
---
With a passion for music and a career shaped by science/technology, Andres Angelani was material in growing Globant into a digital pure play. As chief solution officer, Andres fosters a culture of continuous discovery, where design, technology, process and talent blend to drive digital innovation at scale. Guibert Englebienne cofounded Globant and is now CTO, leading the execution of thousands of consumer facing technology projects. He is a frequent speaker and thinker on how to drive a culture of innovation at scale in organizations. Guibert is widely recognized as one of the industry's most influential leaders. Martin Migoya cofounded Globant in 2003, growing it from a small start-up to what is now a publicly listed company with over 4,500 professionals, pushing the edge of innovative digital journeys in offices across the globe. He frequently lectures on entrepreneurship and was E&Y Entrepreneur of the Year.