Memory and Communication Aids for People with Dementia (Paperback)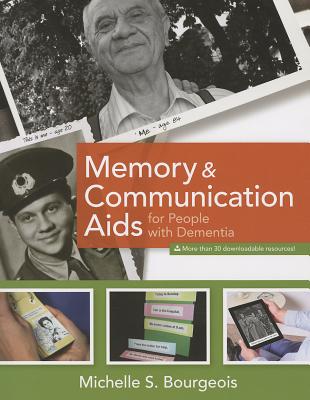 $58.49
This item is not currently available to order.
Description
---
Help people with memory loss communicate and function more independently with the useful memory aids in this book, with accompanying downloadable resources Presenting a wide array of evidence-based examples, discover how to use these visual, written, and electronic memory aids to improve communication, independence, and quality of life for people with dementia and related memory impairments. These memory aids help convey the needs and preferences to care partners and increase engagement and social interaction. From low-tech options such as memory wallets, memo boards, planners, and reminder cards to high-tech options such as tablets or smartphones, these simple but powerful tools help to provide conversation prompts, answers to common questions, and reminders for daily living. Full-color illustrations and simple instructions for creating various memory and communication tools are included. Abundant examples of useful content and formats are supplemented by more than 30 downloadable guides and templates to use or customize. Speech-language pathologists, occupational and physical therapists, activity directors, direct care staff, and family members interacting with adults with memory impairments will welcome this practical and life-enhancing resource.