My Boy, Ben: A Story of Love, Loss and Grace (Hardcover)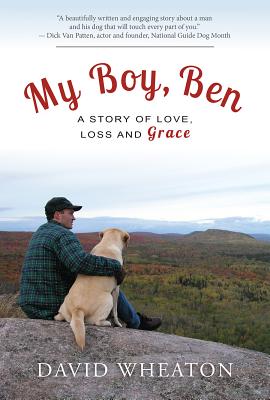 $24.95
This item is not currently available to order.
Description
---
My Boy, Ben, is the true and touching story of David Wheaton's close companionship with an unforgettable yellow Lab named Ben. The journey begins with David pursuing his dream on the professional tennis tour yet facing the reality that his desire to get a dog will not be possible with being on the road for months on end.
A surprising letter received under his hotel room door in a faraway country changed everything. And soon David returned home to meet an unexpected puppy who would have an unimaginable impact on his life.
From the years of joy with his beloved Ben to the crushing grief David experienced upon losing him, My Boy, Ben is a moving story that culminates with the uplifting message of God's grace-
a grace that offers comfort and hope in our darkest of days.