Where the Weeds Grow: Notes on Wildness (Paperback)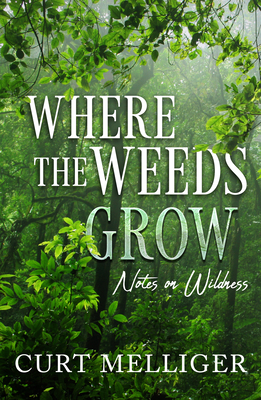 $23.10
This item is not currently available to order.
Description
---
We are all looking for the ultimate, something wild and beautiful beyond our wildest dreams. The reason I hit the road, went to skid row, and climbed high peaks was to search for the raw, pure holiness that I suspected permeated all of life. You see, I was not seeking religion, salvation, or even success. I was tracking down the truth. I was pursuing the source of all this. I was hunting wildness. And I found it.

I discovered it within wild deserts, wild mountain ranges, wild seashores, wild animals, and wild people. I experienced it during epic journeys, outrageous adventures, and numerous close calls with death. I witnessed it in the middle of nowhere, in the heart of the city, and in small-town alleys late at night. I felt it in the sudden surge of adrenaline, the involuntary howl at the full moon, and the sheer excitement bubbling over from inside like champagne from a shaken bottle.

Enclosed within these covers are tales of magic, of wonder, of things that last only a split second and others that endure forever. Some of the chapters are concerned with consciously confronting wildness, approaching it, touching it, and then becoming it. For to travel the almost forgotten but still available pathway to paradise is to return to the simple yet glorious joys of being free, of being untamed, of being utterly and completely alive, therefore drawing nearer, ever nearer, to our wild, oh-so-wild place of origin.
About the Author
---
Curt Melliger hit the road at age seventeen and never looked back. He spent many years roaming around North America by thumb, freight train, and old cars and trucks, and on foot. During this vision quest he wrote down his experiences in a hundred notebooks and discovered the joy of arranging words and sentences in unusual sequences.
Curt's first book, Heaven Here on Earth, explored how and why the ultimate is accessible to mere mortals. This second collection of essays further delves into the mysteries, the wonders, the wild things of this ever-amazing planet we inhabit.
He lives in southwest Colorado, where he is busy working on his latest bucket list.