Baby Present (Board book)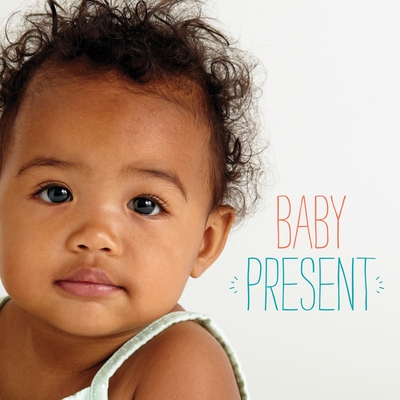 $10.95
This item is not currently available to order.
Description
---
Baby Present combines the inherent love babies have for one another with a tongue-in-cheek take on mindfulness for their parents and caretakers. This is for the perfect gift for the emerging generation of calm, cool, kids and their caretakers! A wide diversity of the most photogenic 6—9 month-olds, all from Oakland and Berkeley, California, has been captured mid-smile while making unmistakable eye-contact with the infants to whom this book will be read. Baby Present celebrates the unadulterated ability all infants have to be in the present, showcasing their natural, inherent mindfulness and reminding those reading to them to enjoy this time in their babies' lives, to breathe and practice mindfulness along with their baby, and to knowingly laugh at the trend of it all. Cultivating the mindfulness habit with babies can set them up with a coping and happiness skill for life. And when you're not reading it to them, this book is perfect for ruminating about while chewing: it's printed on the highest quality non-toxic cardboard with soy inks and rounded corners.
About the Author
---
Rachel Neumann is a Bay Area-based writer whose work focuses on civil liberties, human rights, mindfulness, and the intersection of parenting and progressive politics. She is the author of Not Quite Nirvana (Parallax Press), a contributor to the anthology The Battle of Seattle (Soft Skull Press), and the co-author of Healing (Parallax Press). She is a contributing writer to AlterNet.org and her work has appeared in The Village Voice, The Nation, Dissent Magazine, Shambhala Sun and many other national and local magazines. She is the editor for Zen Master Thich Nhat Hanh. rachelbneumann.com/. She lives in Berkeley, CA.



Ericka McConnell is a professional commercial lifestyle photographer for Parenting, Gymboree, The Gap, Old Navy, and many others. She has done more than 10 book projects for publishers including Stewart, Tabori, and Chang and Chronicle Books. McConnell lives with her family in the Bay area, but frequently finds herself in NYC for assignments. She feels as comfortable shooting on an urban street as she does on top of a snowy mountain.